New Democrats are in the middle of an election campaign right now. Our campaign teams are going head-to-head with Stephen Harper's Conservatives in Calgary Centre, Victoria and Durham.
We're showing voters that we can do better. After years of Conservative scandals and mismanagement, together we can choose a better way.
Make a special donation to our by-election fund today. You'll maximize your impact and help defeat Conservatives – right now.
Your donation will go toward all the key ingredients for a winning campaign. That includes lawn signs, leaflets, phone banks, campaign staff and online tools.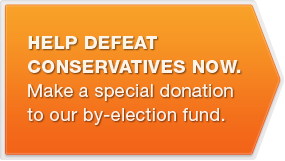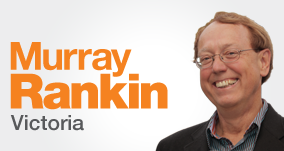 The Conservatives are targeting Victoria - a riding New Democrats have held for the past three elections. A respected legal expert and community activist, Murray Rankin is standing up for British Columbia and taking on Stephen Harper.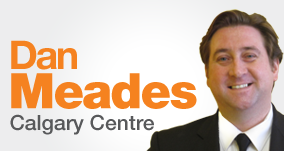 In Calgary Centre, we're working to put a New Democrat in Stephen Harper's backyard. A champion of affordable housing, public transit, and poverty reduction, Dan Meades won't be just another silent backbencher.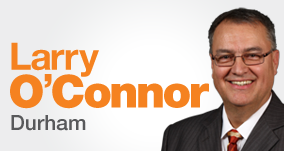 The people of Durham, Ontario have watched their Member of Parliament face scandal after scandal for far too long. As a former Mayor and local MPP, Larry O'Connor brings the experience and integrity they need.